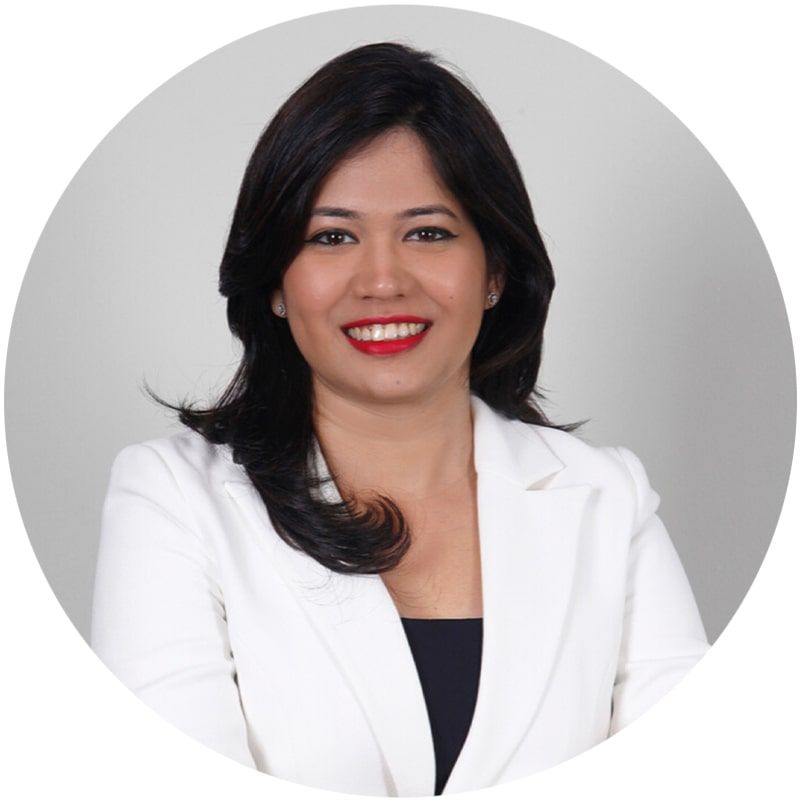 Akshata Namjoshi
Akshata is a Fintech Lead at KARM Legal and has experience in the UAE and India. Prior to joining KARM Legal, She was working with the leading law firms in India and UAE. She has advised high net individuals and corporates on Banking, Mergers and Acquisitions, Corporate Debt Restructuring, and Corporate Governance related issues. At KARM, she leads the FinTech, Blockchain, Artificial Intelligence, Open Banking and Emerging Tech practice. She has advised multiple clients on Security Token Offerings and Initial Coin Offerings; fundraising through seed and crowdfunding; setting up of crypto-currency exchanges and, deployment of public and enterprise blockchains. Additionally, she has also advised clients on artificial intelligence in the financial sector; and digital wallets and payments solutions.
EDUCATION:
L.L.M (Corporate and Financial Services Law), National University of Singapore.
BA.LLB (Hons.), National Law Institute University, India.
Fintech Revolution: Transformative Financial Services and Strategies, The Wharton School.
SELECT REPRESENTATION
Panelist for Fintech Times on AI in Finance and Digital Investment Management;
Panelist for Bambucorn Bahrain on 'Angel Investing, Crowdfunding, and Tokenisation;
Panelist for Indian Conference on Artificial Intelligence and Law, 2020 by Indian Society of Artificial Intelligence and Law on Algorithmic Trading & monetization and Policy Constraints
Speaker for RFMLR TechTalk: A Webinar Series on Digital Commerce and Fintech Law on 'Open Banking and Open Finance'
Panelist at Academic-Industry Fintech Conference hosted at American University in Dubai on "The Enablers and Challenges of Fintech solutions in the MENA region", Feb 2020;
Panelist at the World Blockchain STO Summit, Dubai Oct 2019 for discussing 'STOs- Good Bad and Ugly' in October 2019.
Panelist at the open-source ceremony of HLC public Blockchain for discussing 'Islamic finance and Public Blockchain', July 2019 https://medium.com/@QitmeerChain/hlc-public-chain-opensource-ceremony-was-successfully-held-in-dubai-hlc-officially-invites-638e2ae2978
Co-presenter at Ministry of Communications and IT, Riyadh on 'Reshaping Finance with Emerging Tech'; August 2019
Conducted Roundtable Discussion on "DLT, Blockchain and Law" at a Legal Technology Event on the use of Smart Contracts, hosted and conducted by Forte Markets, April, 2019
Legal Trainer for credit courses on 'Law , Blockchain and DLT' at the Legal Affairs Department, Dubai.
Conducted Training sessions for Deloitte (ME) on 'Legal Aspects and Market Trends of Blockchain'.
MEMBERSHIPS
Member of the Regulatory Fintech Working Group of the Arab Monetary Fund
ARTICLES AUTHORED/ CO-AUTHORED:
Legality of the Smart Contracts in UA, Smart SMB Magazine, January 2019 (https://issuu.com/smartsmb/docs/smartsmb__january_2019)
Bahrain leads the Crypto Way, June 2019, The Oath Legal Magazine
Regulating Digital Assets, May 2019,The Oath Legal Magazine
Impact of UAE's new FDI Law, Emirates Law Magazine, September 2019
Tricking the Right to be Forgotten: One Blockchain at a time, Corporate Investment Times, October 2019
The Indian Spring and Emirati Summer of Cryptos, Corporate Investment Times, March 2020
Robo Advisory: A Legal Perspective- The Fintech Times