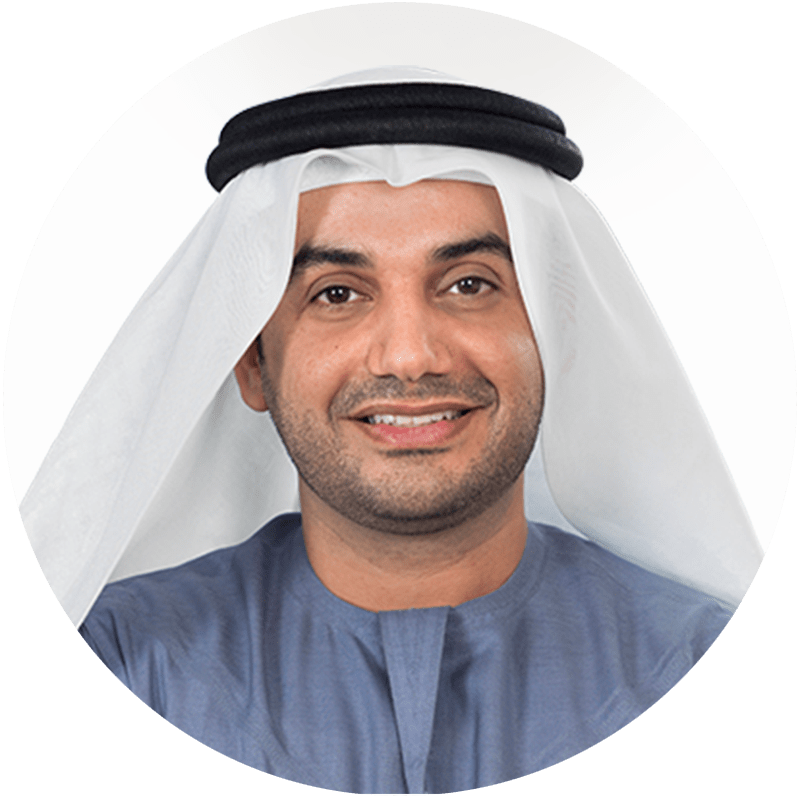 H.E Khalid Nasser Al Shamsi
Khalid Nasser AlShamsi is the Managing Director and Chief Investment Officer of Dubai Group, a multi-billion dollar diversified and multi-strategy investment firm. In this capacity, he oversees and manages investments across multiple asset classes from public and private equity to real estate and alternative investments. He drives the asset and risk allocation process on a firm-wide level, as well as engages with stakeholders on strategic directions. Earlier in his career, Khalid started with HSBC Asset Management in London.
He serves on the Boards of Bank Muscat, Borse Dubai, Tunis Telecom, Lafarge Holcim Cement, Acacia Real Estate, Asian Entrepreneur Partners, among others. Khalid is an executive graduate from Harvard Business School and INSEAD Business School. He holds a Bachelor (magna cum laude) degree in Accounting, Economics and International Business from the University of Louisville, USA. Khalid is certified "IDP-C", an internationally renowned directorship program in corporate governance from INSEAD Business School in France. He is also certified in board governance by Harvard University. In 2004, Khalid has been nominated by the country of Latvia to act as their Honorary Consul in Dubai. He is also an active member of the UAE association for blind and visually impaired.