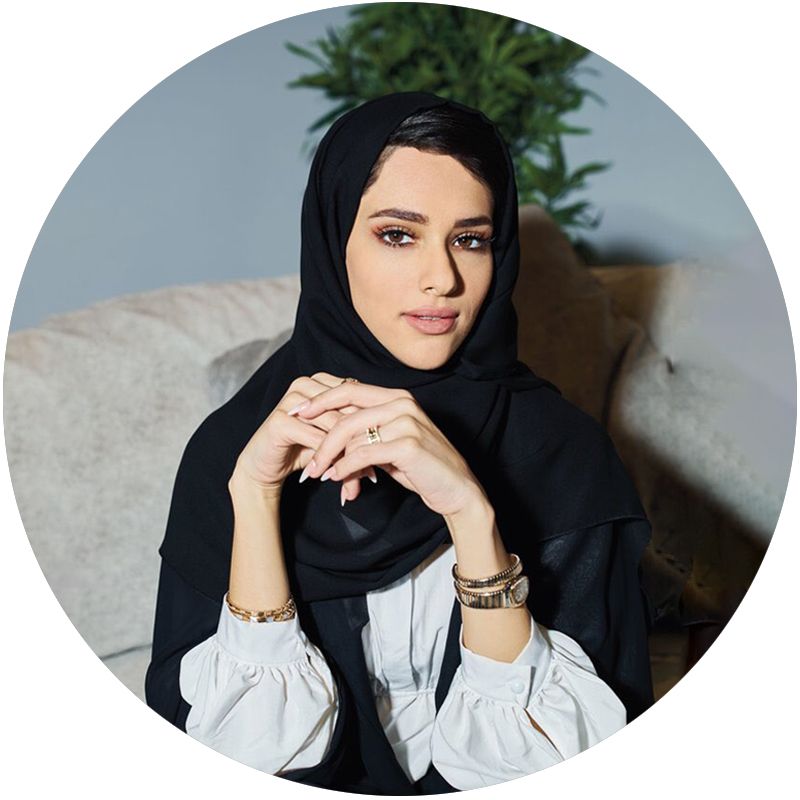 HH Sheikha Jawaher Al Khalifa
An ambitious young woman who does not know the impossible. She chose a different path, it was not easy, but she challenged the obstacles and is still in a challenge to reach what she aspires to. During her studies, she volunteered with Takatof a Social Program. Takatof would be the catalyst to inspire Sheikha Jawaher to choose her career path as it included a lot of social work.
Her entrepreneurial choices often include working with others. Sheikha Jawaher graduated from high school in 2013 and completed her university studies but that was not enough, she started working in a simple way and within the family, from abaya fashion shops to events, office management, and finally real estate management.
Sheikha Jawaher was not satisfied with this simple experience and insisted on working in the government sector, to expand her experience across a plethora of fields of work, from one job to another, within departments such as marketing, human resources, public relations etc.. That's when she started her own career in the world of entrepreneurship, she knew that she had to learn from her mistakes. She believes that as humans, our growth comes from learning something new daily. Sheikha Jawaher is a 23-year-old young woman who has established an institution to empower young inventors and innovators.