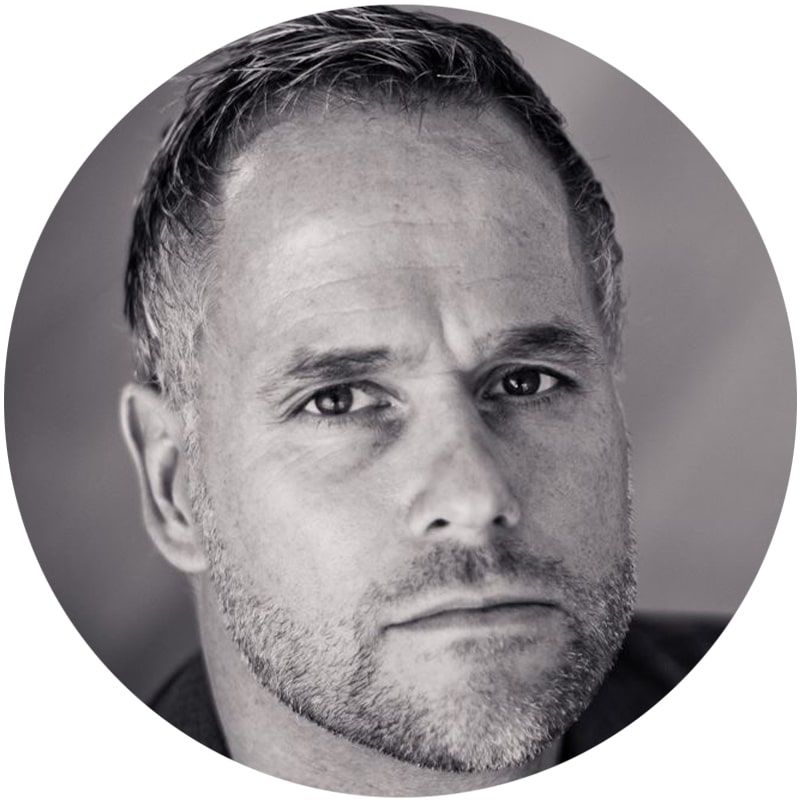 Nick Watson
I have lived in Dubai, United Arab Emirates since 1998. I have been a professional in the health and fitness world for over 25 years. When I was 16 years old, my family moved to France, where I became fluent in French and studied at Toulouse Art School 'Ecole Des Beaux Arts', to study art and design. During this time, I discovered my true love for triathlon, and, health & fitness. At 16, my grandmother bought me my first triathlon bike, which unleashed me into a world that I fell in love with. This lead to me joining the British Royal Marines; where I was a Royal Marine based in 45 Commando Unit Scotland, Recce Troop. Amongst the many experiences I have had in the Royal Marines, I also became qualified as a skiing instructor. After my service with the Royal Marines, I became retrained for civilian life in Personal Training, Sports Specific Coaching, Sports Therapy and as a certified Ironman Triathlon Coach; for which I have dedicated the past 22 years of my life to. I consider myself a constantly inspiring entrepreneur, with vision, heart, driven ambition, with perfectionism to organisation and detail.
EXPERIENCE
I am from a strong sporting, fitness background and I have successfully competed in numerous distances at triathlons and I have completed many ultra distance endurances races, including: As #TeamAngelWolf: x2 GUINNESS WORLD RECORD HOLDER Swimming in open water pulling Rio in a kayak for 5km and 10kms 17 Half Ironman Triathlons, 10 Olympic Triathlons 31 Sprint/Super Triathlons 15 Aquathlons/Duathlons 11 Open Water Swim Events 22 Cycle Events 81 Run/Walking Events 9 Obstacle Race 6 Stair Climbs 1 Ski Dubai Hike Run Challenge Before #TeamAngelWolf, when I competed in the Kona Ironman, my wife was pregnant with our first child. During that race, I envisioned the future, that one day I would race in triathlons, with my son.
#TEAMANGELWOLF
After Rio, my son, was born we discovered he had severe disabilities, with a rare chromosome deletion – 1q44 deletion denovo syndrome, which would mean that he independently would never be able to participate and experience sport as we can. For a while, this destroyed my dream of one day racing with him in the future. Then one day I woke up and realised that I could race with Rio, but just in a slightly different way to what I originally imagined. This inspired me to create #TeamAngelWolf. Every weekend of race season, I race, but always including Rio, as #TeamAngelWolf. We have now completed together tower stair climbs, running races, olympic triathlons, duathlons, aquathons, marathons and so far over 6 half Ironman distance triathlons; all with Rio, which involves me: Swimming dragging Rio in a kayak Cycling with Rio sat in an adapted seat on a specialised bike Running with Rio sat in an adapted wheelchair Running up stairs with Rio strapd to my back, in an adapted baby wrap Along with a team, carrying Rio around endurance obstacle desert races, whilst we carry him sat on a stretcher.
PERSONAL GOAL
When Rio turns 18, my dream goal is to return to Kona to repeat the Ironman there, with Rio, as #TeamAngelWolf. With #TeamAngelWolf, I am giving free community programs/activities, and, school/corporate motivational talks, to bring awareness of people with disabilities and to inspire our community to become healthy and hopefully to choose triathlon as their sport.